Learn More About Our Marlborough, MA Developments:
About Marlborough, MA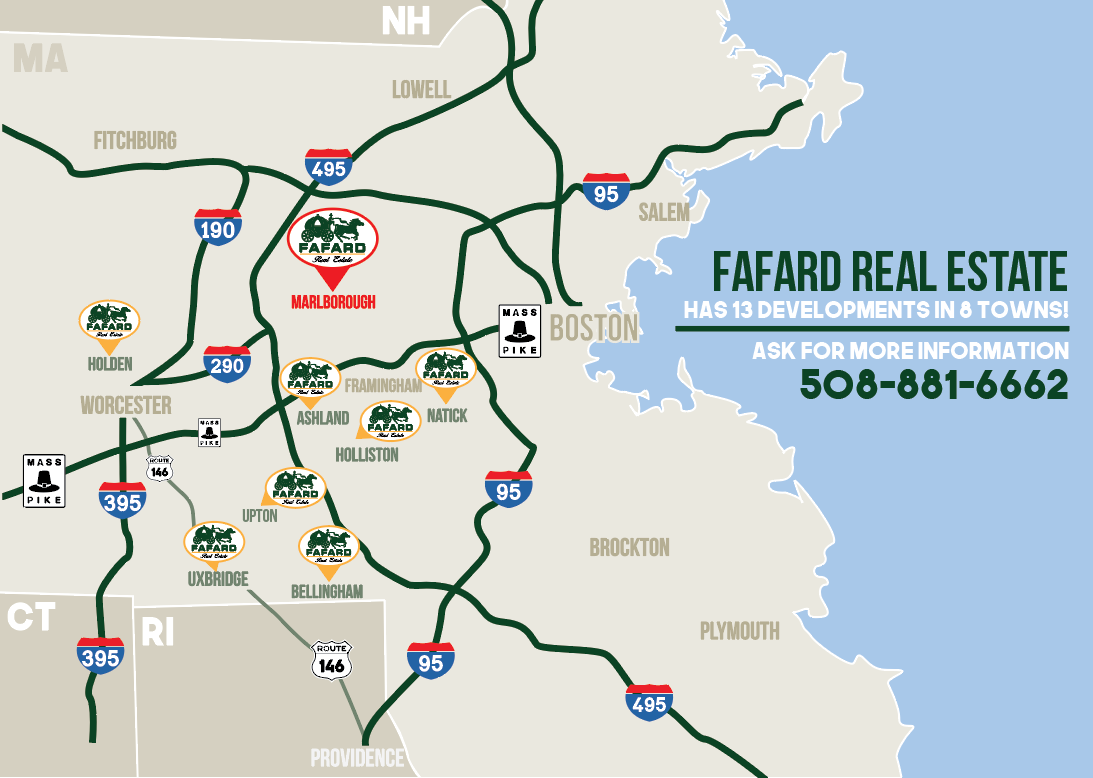 Our luxurious single-family homes are located in West Marlborough and East Marlborough (near Sudbury line). This thriving community, with many high-tech businesses, is surrounded by tree-covered ridges and idyllic ponds.
Area Attractions:
Assabet Rail Trail, New England Sports Center, Forekicks 2 Sports Center, Callahan State Park, Wachusett Mountain, and Solomon Pond Mall.
Schools:
With one of the state's most sought after charter schools, Advanced Math & Science Academy (AMSA) – ranked second for top high school in the State of Massachusetts – Marlborough is the perfect city for those seeking a family neighborhood setting with the right mix of education and fun attractions.
Marlborough Kinder Care


Early Childhood Center (PK)




Saint Anne Montessori (PK-K)


Richer Elementary School (K-4)
Francis J Kane Elementary School (K-4)


Charles Jaworek Elementary School (K-4)


Immaculate Conception School (K-8)


New Covenant Christian School (K-8)


Marlborough Middle School (5-8)


Charles W. Whitcomb Middle School (5-8)


Hillside Boys Boarding School (5-9)
Advanced Math and Science Academy Charter School (6-12)


Glenh

aven Academy (7-12)


Marlborough High (9-12)
Assabet Valley Regional Technical School (9-12)
The Hildreth School



Local Restaurants:


FISH Restaurant and Wine Bar
Wildwood Steak House
Stephen Anthony's
Kindles Wood Fired Pizzeria
Chez Siam Restaurant
Zarape Restaurant