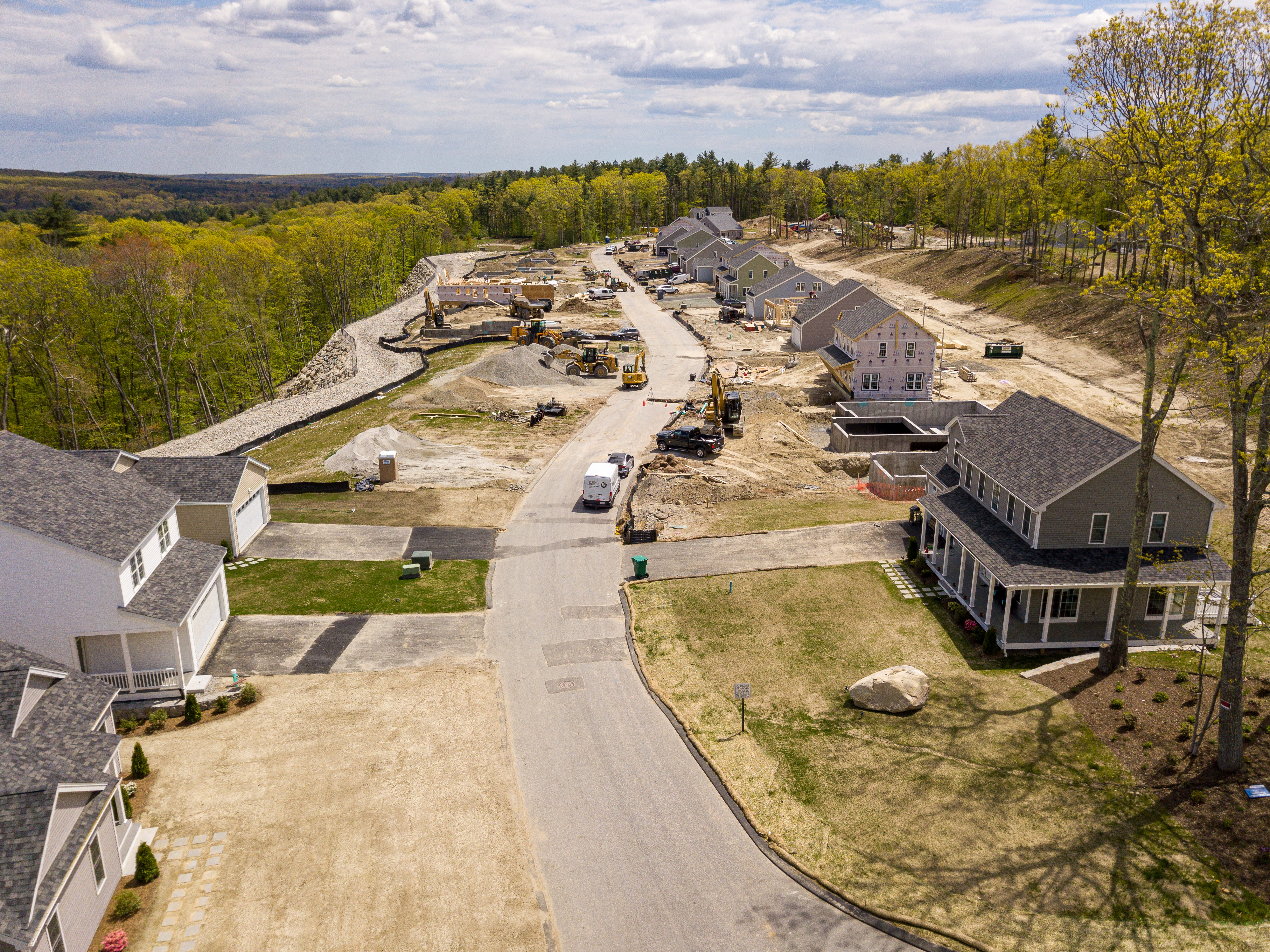 UNDER CONSTRUCTION!
PATRIOT'S LANDING, a community of 61 single-family homes with yards located in Uxbridge, MA.
You will enjoy easy, low-maintenance living at Patriot's Landing. This community has no age restrictions so it the perfect spot for young families getting started in the housing market as well as down-sizing empty nesters.
Home styles include a number of plans with 2 and 3 bedroom styles, many with popular first-floor master suites. Optional upgrade packages include hardwood floors, kitchen islands, stainless appliances and more. Utilities are underground with everything build to latest Green Energy codes.
Located in the Worcester County of Massachusetts, Uxbridge is a short trip from Providence or Worcester with easy access to I-495 and I-90 as well as Route 146 and I-395.
The town of Uxbridge has great history, including having one of the first woolen mills in New England built in 1810. It's a great area for hikers as it's near Purgatory Chasm State Reservation and the Blackstone River and Canal Heritage State Park.
Fill out the form to the right to schedule an appointment.
Visit our site at:
120 Crownshield Ave, Uxbridge, MA
Download Our Informational Brochure!
Please, review our Site Visit Policy.
See available plans and prices on Zillow.